4000 watts for 8 hours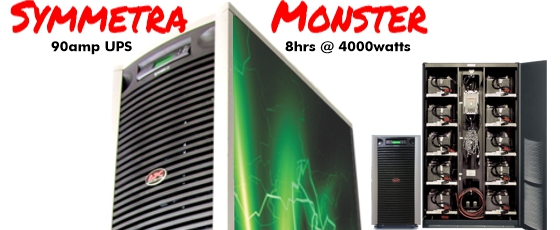 The Symmetra LX by itself meets everything you need.. redundancy, modularity, and scalability. Then add our extended run battery bank system and your have a system that wont quit.
For the same price of a New Symmetra, you can get a Symmetra with 8hours of runtime. This model offers 90amps of single phase power and can be configured to keep your most critical circuits up for 8 hours.
more

+